Elephant Parade
Elephant Parade is a social venture combining a commercial business with raising money which, in partnership with The Elephant Family of which Their Royal Highnesses, The Prince of Wales and The Duchess of Cornwall are joint patrons, it uses to help save the Asian Elephant (Read All About the Asian Elephant Here). They provide medical support as well as helping to protect the elephants natural environment, which is constantly under pressure from humans. For some fun Elephant Facts which are great for kids click here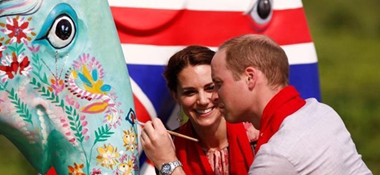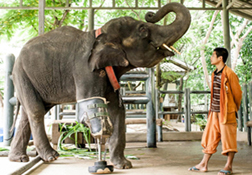 The African and Asian elephant are endangered and desperately need our help. Loss of natural habitat, ivory poaching and human-elephant conflict are the biggest issues threatening elephants.

33,000 African elephants are killed each year, or 1 elephant every 15 minutes, mainly from poaching.
There are less than 50,000 Asian elephants left. In the last 100 years their habitat has shrunk by 95% and their population has declined by 70%.
The elephant will become extinct in 30 years if we do not do something right now. Elephant Parade is committed to raising funds to make a difference and to help save elephants.
Be part of it.
Every item sold raises money toward the charity and all Elephant Replicas sized 10cm and above are handpainted, numbered and recorded as a strictly limited edition and presented in a beautiful gift box making them collectable and the antiques of the future!
Other great Elephant Charities to support: