Tapp'd Cocktails
PLEASE NOTE YOU MUST BE 18 OR OVER TO BUY ALCOHOL FROM OUR SITE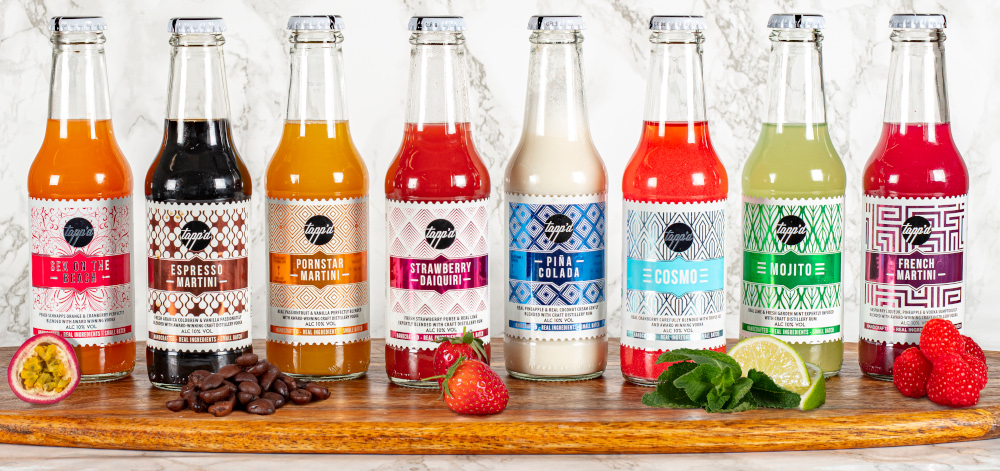 We have matched these flavoursome British made cocktails with our stunning, fine glass Italesse range of Wormwood Cocktail glasses conceived via a unique creative collaboration between one of the most distinguished opinion leaders of the cocktail world, Giancarlo Mancino, and renowned designer Luca Trazzi. These Italian Cocktail glasses are now used in the best bars, the best restaurants, the best hotels in the world as they are truly recognised as the best in their class.
The Cocktails we have chosen are taking the UK by storm, beautifully mixed from real fruits, the best coffee, the purest base alcohol they are not only vegetarian but vegan too and suitable for all diets including Halal & Kosher plus they are approved for Lactose Intolerance and Coeliacs as they are gluten free!
We have 3 sets, 2 cocktail glasses in each plus 2 different cocktails - the perfect gift for anyone and for any occasion.