Yamazaki Tower Semi-Closed Storage Trolley Cart With Handle, 3 Shelves, Wood Top & Wheels White
This stunning storage cart has a solid back not only to ensure things stay in place but also so that you can turn it to face the wall so hiding the contents and making the room look neater! It has a light beech veneer top, strong easy grip metal handle and 4 sturdy wheels making it easy to move around.
Inside it has 2 metal shelves, 1 full length and 1 two thirds length, both with edges to ensure everything is held securely in place especially when you are moving the trolley around. The base too acts as a third storage shelf. The front facing doesn't have a door.
Great for the bathroom but also anywhere else in the home or even the office.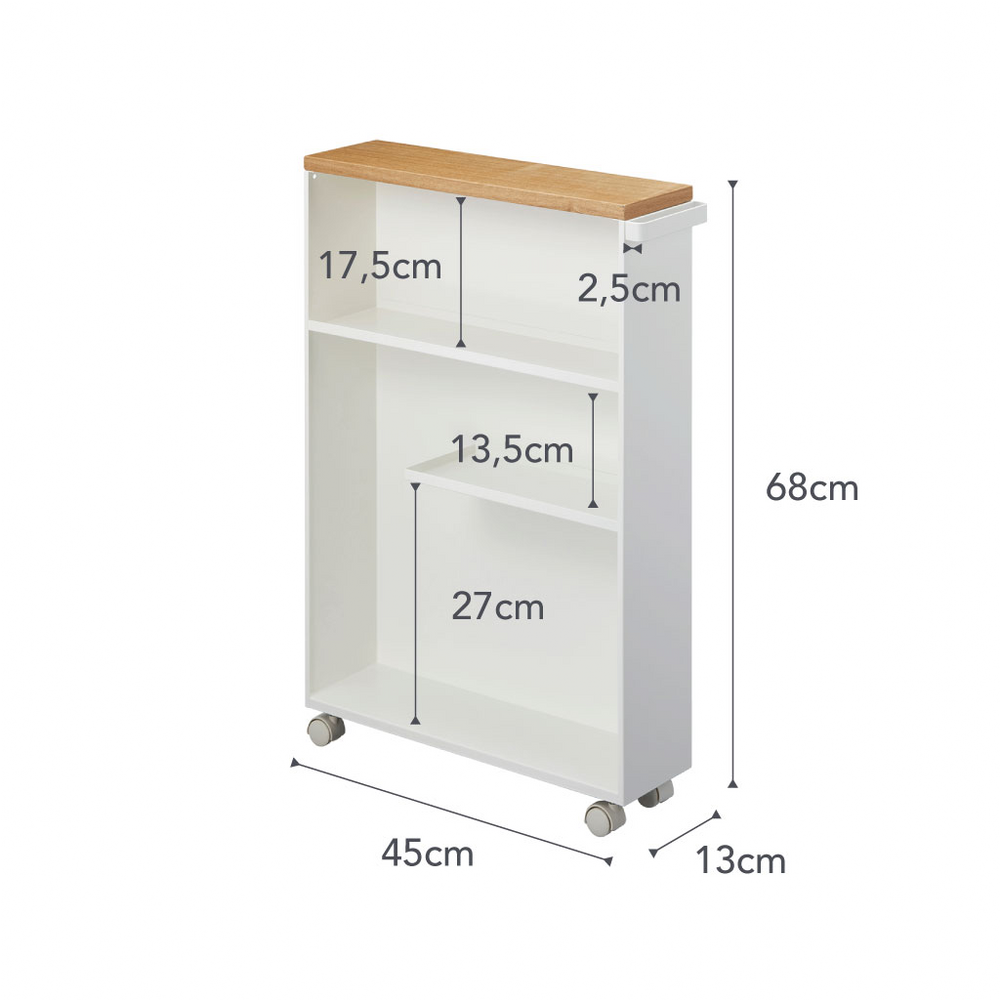 Care Instructions:
Wipe with a soft, clean, damp cloth and wipe dry.
Dimensions:
W13×D47.5×H68 cm
Great For:
Storing and transporting or simply moving things in the home
Manufacturer Guarantee:
2 Years
Product Weight Boxed:
7400