Pappelina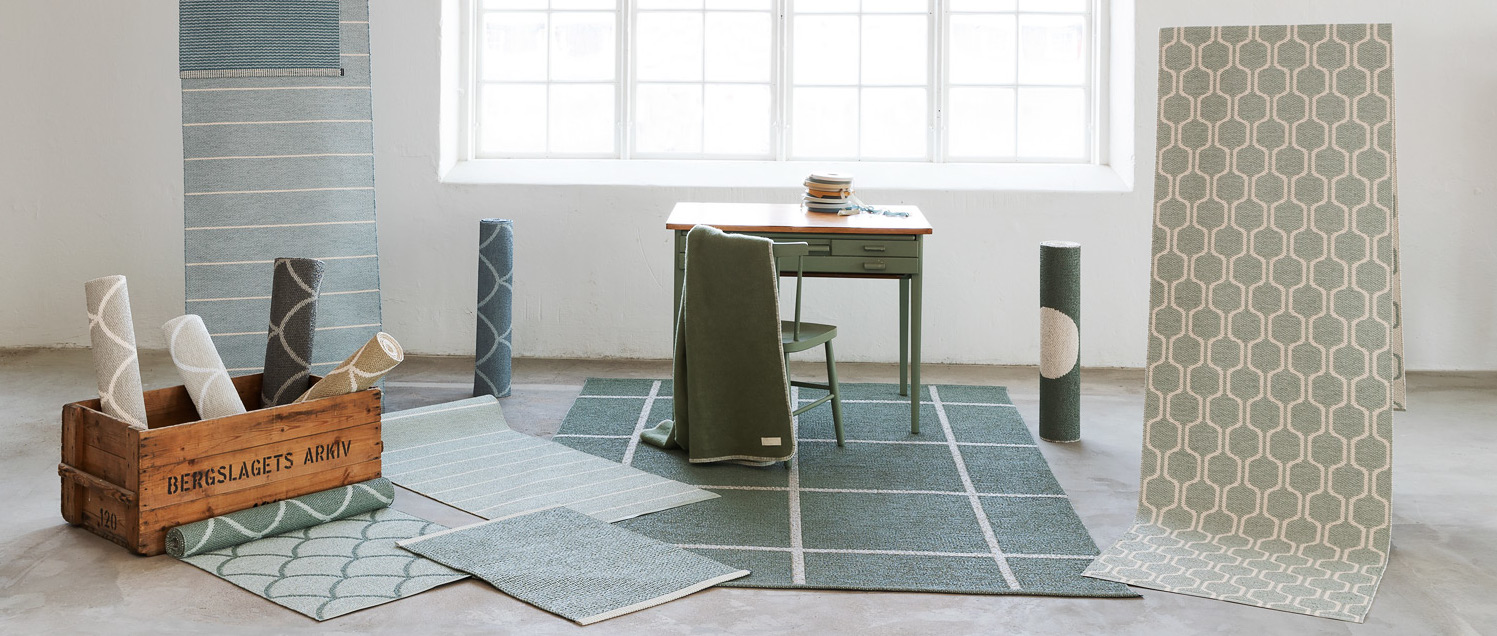 Don't recycle re-use! That's even better for our world!
Fully machine washable*, even jet washable, and completely bleach safe. They are manufactured in Sweden meeting all current environmental standards and more. They can be recycled and repurposed but then again why not just re-use them? For example when replacing your old Pappelina kitchen rug with a new colour why not put the old one outside on the patio or use as a picnic rug? Pappelina rugs properly cared for will last a lifetime and beyond so let's not think recycling let's think reusing, the most sustainable process of all!
Founded in 1999 by Lina Rickardsson Pappelina weave their beautiful yet functional plastic rugs in the small Swedish town of Leksand, Dalarna. Now known around the world Pappelina has created a brand name for quality and pride; their exclusive rugs are created to last a lifetime and are manufactured from the best materials using the best practices with total focus on protecting the environment. To see the amazing production process simply click HERE
Seeing is believing... watch the genuine video of a Pappelina rug being jetwashed clean HERE
homeArama are the exclusive UK Sales Agents for Pappelina so please do not hesitate to contact us on [email protected] for all trade wholesale, stockist, press, PR or B2B enquiries, our team is always happy to help.
*Check weight of rug and washing machine capacity before attemping to wash.